Mike Cloud
Artist Talk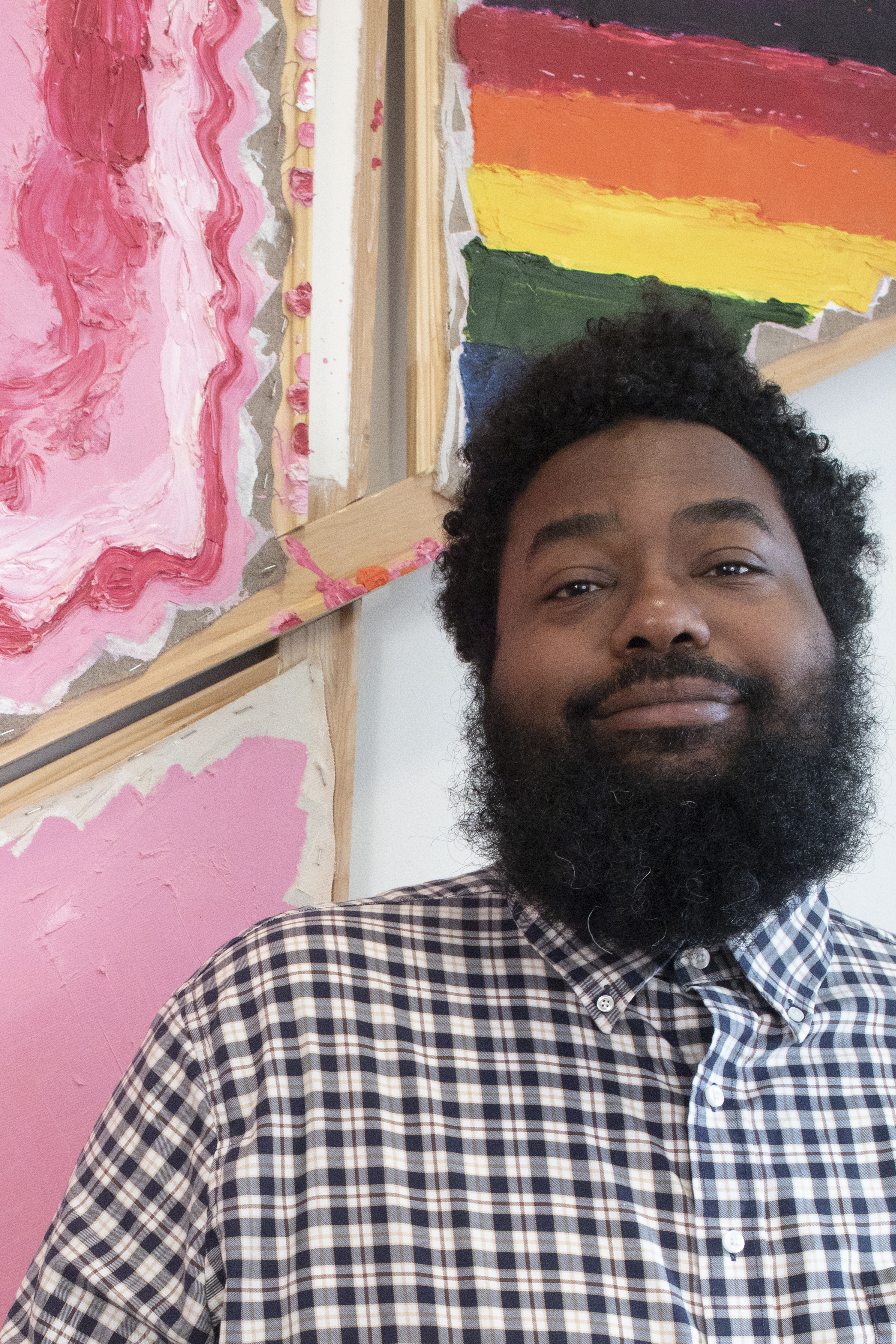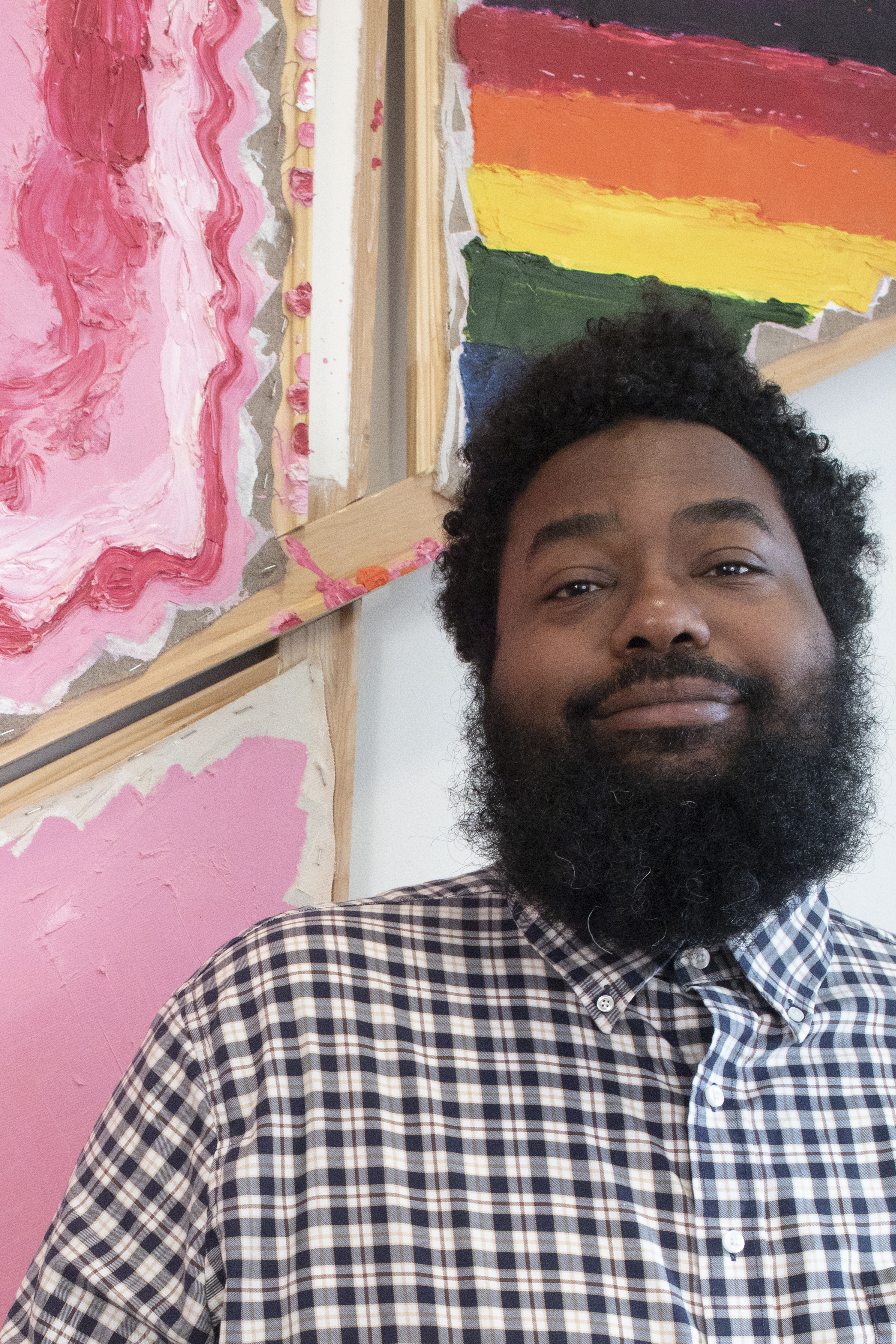 Mike Cloud is a painter whose abstract works express the subjects, objects, and techniques embedded in painting as a commercial and material culture. Cloud's experimental activation of painting material defies preconceived notions of what a painting can be as a total experience. His subjects are drawn from our deepest human experiences and filtered through his holistic, countercultural relationship to painting. Cloud produces totalizing pictures - holistic abstractions - about birth, community, freedom, and death.
Cloud's solo exhibitions include Possessions: Mike Cloud presented by Thomas Erben Gallery as part of Frieze London, London, United Kingdom (2020); Tears in Abstraction, Thomas Erben Gallery, New York, NY (2019); The Myth of Education, the Reva and David Logan Center for the Arts at the University of Chicago, Chicago, IL (2018); Quiltmaking and the Over-Production of Opposites (2010). His work has been presented in group exhibitions in the United States and internationally, including at The Studio Museum in Harlem, New York, NY; The Museum of Contemporary Art Chicago, Chicago, IL; The American Academy of Arts and Letters, New York, NY; Neuer Kunstverein Aschaffenburg (KunstLANDing), Aschaffenburg, Germany; and 47 Canal, New York, NY.
He has received a Hassem, Speicher, Betts, and Symons Purchase Fund Award from the American Academy of Arts and Letters in New York (2020); the inaugural Chiaro Award from the Headlands Center for the Arts (2015); and a New York Foundation for the Arts Fellowship in Painting (2015).
More Events
The Collection of Trissa Babrowski and Sundeep Mullangi

Presented in Partnership with the MoCP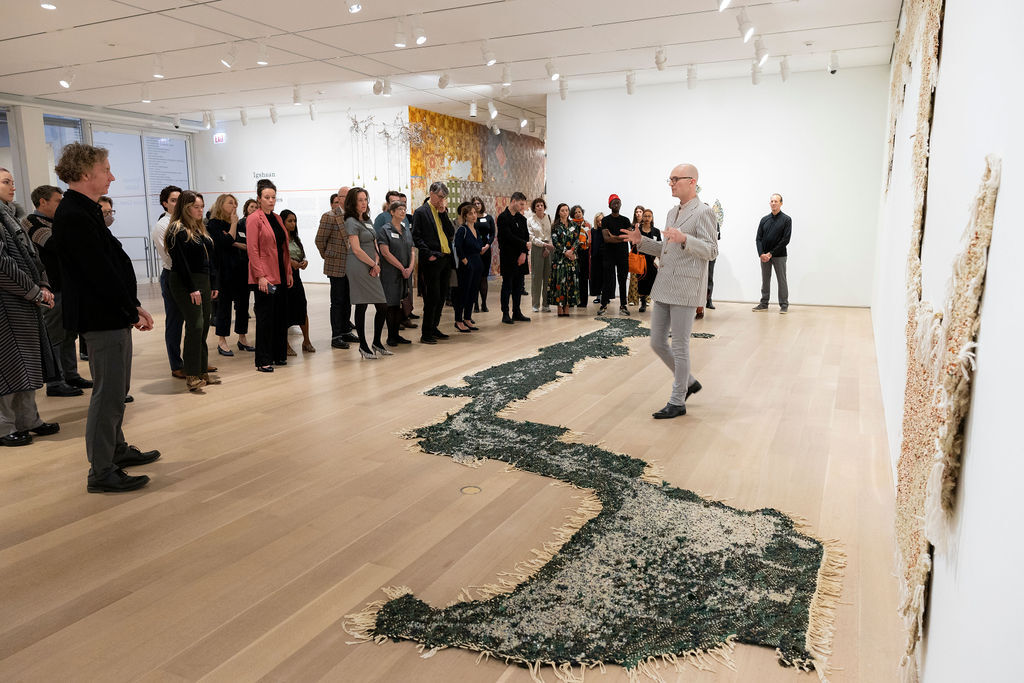 Become a Member
Connect to art through the people who make it happen and get exclusive access to exhibitions, programs, events, and more.